Il Frantoio Malavalle
OUR BATTLE DRAGON
Our ritual
---

---
Here at Frantoio Malavalle, September's first day always coincides with the arrangement and opening of the oil mill. We check every single part: the foliage sorter, the collection tank, the machine that washes the olives and the crusher. Once we make sure everything is in order, we start the kneader and a complete washing cycle with water begins. We start the decanter to remove all possible remaining odours, we grease the machine and the oil mill is ready.
Once we check the small cases that we will bring in the fields and the nets that we will lay under the olive trees, we only have to wait for the big day: the beginning of the new harvest.
It's a true ritual to us, even if factors change every year: temperature is different, the weather, the olives, the ripeness, the harvest, the time the olives spend in the kneader and the extraction speed are different. Of course, Extra Virgin Olive Oil is always different, year after year. Don't trust olive oils that always taste the same.
Sensations, perceptions, sensitivity, passion and the desire to start crafting the new Oil come into play during olive pressing.
We speak to our oil mill and so does it with us: when its sound changes, it's telling us it's striving and is asking us to slow down or have more water. We know it well, in fact, as soon as we taste the first Extra Virgin Olive Oil, we understand right away if this is going to be a good year..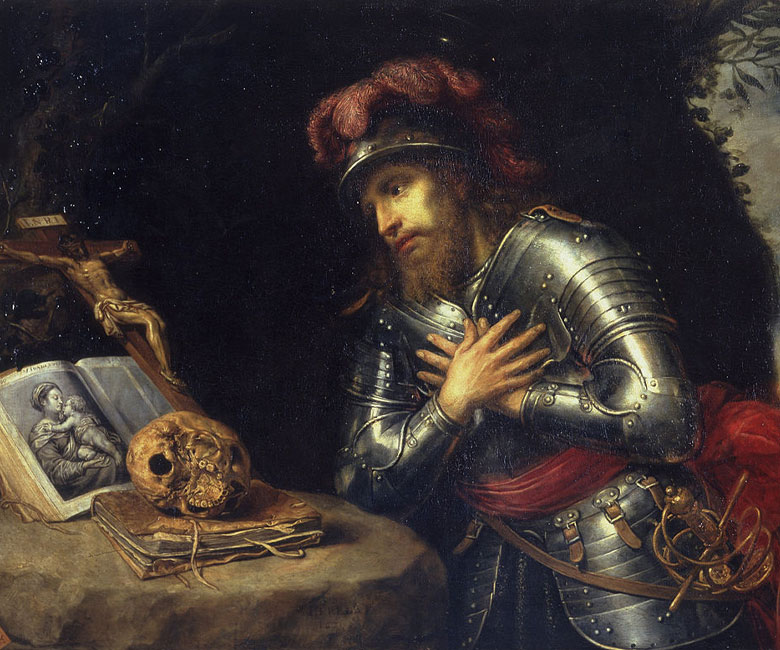 Guglielmo di Malavalle
---

---
Castiglione della Pescaia, renowned tourist site, was once famous thanks to William of Maleval. Saint William IX, Duke of Aquitaine, was excommunicated by Pope Eugene III because of his immoral and excessive life. He converted himself after meeting Bernard of Clairvaux, who made him wear the vest. After long peregrinations, he retired to a reclusive life in Etruria, land of the Etruscans near Castiglione della Pescaia, in a solitary place which will be consequently called Malavalle.
The most famous miracle was the killing of the dragon that prevented the inhabitants of Castiglione from approaching the water spring. The Dragon decided to exploit their thirst and watched the spring: if the men wished to calm their thirst, they had to offer a young lady in change. William killed the Dragon and set the spring and the village free. Maleval soon became one of the most famous hermitages in Tuscany, where believers still go nowadays to plea for help or praise the patron saint.
To Boschi family, Frantoio Malavalle, last remaining mill in Castiglione della Pescaia, represents true dedication and gratitude to the village, the patron saint and the traditions of an enchanting, unique, real and uncontaminated place.